Show #321: A Complicated System of Tubes
ATTENTION: I KNOW THE OLDER EPISODES ARE DOWN. THAT SUCKS. I'M WORKING ON IT. SO FAR EVERYTHING FROM THE BEGINNING THROUGH JUNE 2007 IS ACCESSIBLE FROM THE RSS FEED.
Download the Show: (right click, save as)
Visit Our Forum!
Send comments, questions, or criticisms to daveandjoel@gmail.com
This show also known as: Aw Jelly Krimpet? Now I Feel Bad.
Class of Heroes is a pretty good game that came out about twenty years too late. You know what would be cool? If they suddenly started releasing new SSI goldbox games. I would be all like NOM NOM NOM. Then my kender would get killed by an orc in one hit and I'd cry and turn it off. JUST LIKE FOURTH GRADE.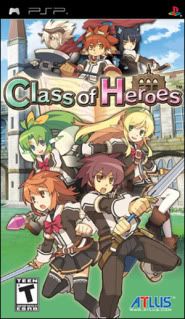 Music Selection: Hey internet, thanks for shoving this song directly into my brain.
This show is about:


I am 100% sure there's a way to get a free or "abandonware" copy of Mordor: The Depths of Dejenol. It's almost exactly the same as Class of Heroes except without the animoo. I don't know if that's a deal breaker for you, but it's pretty fun. Just don't let any Aboleths get up in your grill.