Show #410: YOU COULDN'T MAKE THAT SHOT.
Download the Show: (right click, save as)
Visit Our Forum!
Send comments, questions, or criticisms to daveandjoel@gmail.com
This show also known as: No, It's Fine, I Brought My Own Bread.
Golgo 13 is an huge dick. But not for the reasons you might expect!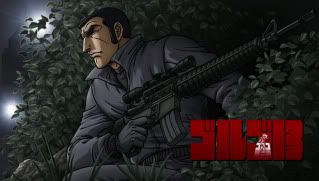 Music Selection: BAGOOOOOOOOOOOSH.
This show is about:
Edible