Show #392: Now Tony Almeida's Gotta Repopulate The Earth
WHO WANTS TO BUY AN AMAZING MOTHERBOARD/PROCESSOR FOR A DISCOUNT TO HELP US MAKE A VIDEO SHOW? NEWEGG'S PRICE IS AROUND $375, I'LL GIVE IT TO YOU FOR $325 (SHIPPING INCLUDED). E-MAIL ME.
Download the Show: (right click, save as)
Visit Our Forum!
Send comments, questions, or criticisms to daveandjoel@gmail.com
This show also known as: OH AYU-CHAN YOU'RE SO KAWAII DESU NE.
Why we gonna talk about 24 when more important things like DIE HARD versus COMMANDO are on the line??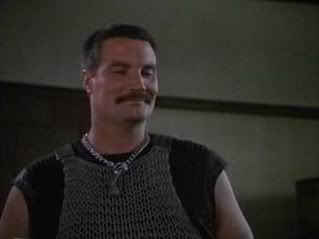 Music Selection: I fought for love, once. It didn't end well.
This show is about:
PRETEND FISH YOU ARE SO GOOD.