Show #390: The People Love It.
Download the Show: (right click, save as)
Visit Our Forum!
Send comments, questions, or criticisms to daveandjoel@gmail.com
This show also known as: Oh It Burns, Burns So Good.
Things more interesting than Coyote Ragtime Show: storage ottomans, new computers, Metro 2033, Cheeseburgers with eggs on it, Australian Cuisine (wallabes), Portuguese rolls, Mr. Mister, who founded Google, spoilers for The Prestige, David Bowie, and audio going out of sync towards the end for reasons I can't discern.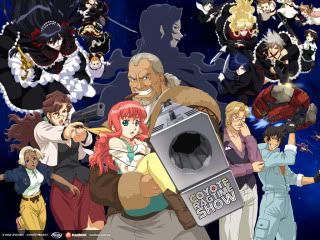 Music Selection: IN THE ANIME SERIES ELFEN LIED?????
This show is about:
MAKE SURE YOU WATCH THIS MOVIE BEFORE LISTENING TO THIS PODCAST BECAUSE APPARENTLY THE FIRST THING THAT HAPPENS WHEN YOU MENTION TELEPORTATION IS THE PERSON YOU'RE TALKING TO SPOILS THIS MOVIE FOR YOU.