Show #334: The Mizuchi Sisters Never Conquered Time
NOW EVERYTHING UP TO THE JUNE 2008 HAS BEEN UPLOADED. WE'RE GONNA MAKE IT.
Download the Show: (right click, save as)
Visit Our Forum!
Send comments, questions, or criticisms to daveandjoel@gmail.com
This show also known as: My Client Is Innoceeeeeeeeeeeeeeeent.
Sukeban Deka is a show about… well it's got a yoyo schoolgirl cop. I don't really have anything else to say.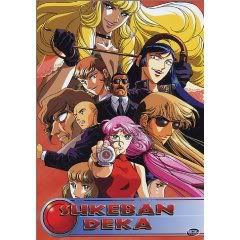 Music Selection: Chow-Yun Fat is my hero.
This show is about:

The shirt.