Show #245: Should've Worn a Rubber!
NO MORE LOGGING IN TO COMMENT!
Download the Show: (right click, save as)
Visit Our Forum!
Send comments, questions, or criticisms to daveandjoel@gmail.com
This show also known as: BECAUSE LIGHTNING CANNON SAYS SOMETHING DIFFERENT
Big Wars is a show where JOEL DOESN'T RESPECT MY JOKE ABOUT COOKIE DOUGH AND SUSHI.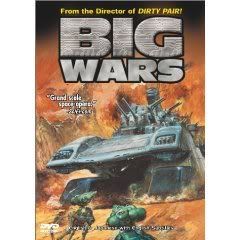 Music Selection: I couldn't find the whole song. Thank your lucky stars. Because of that you'll be able to SLEEP tonight.
TSUBABABABABA!
This show is about:

CHU CHU ROCKET DA NEKO WA KOWAI.

O CAPTAIN, MY CAPTAIN.