Show #229: We're About To Turn Our Whale Lasers On Your Planet
I'M TESTING THE SPAM FILTER. NO MORE LOGGING IN TO COMMENT!
Download the Show: (right click, save as)
Visit Our Forum!
Send comments, questions, or criticisms to daveandjoel@gmail.com
This episode also known as: We can't fight the Gnosis, our legs are tired!

Xenosaga is one of only two anime that are about space whales.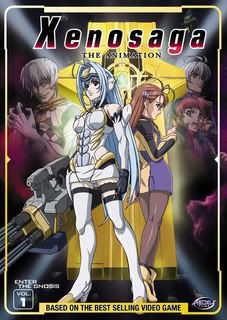 Music Selection: One time on a history test in high school I'd forgotten who the Buffalo Soldiers were, so I just wrote down all the lyrics to the song and ended up getting an A. Trufax. Thanks Bob Marley!
This show is about:

Sinister.