Show #170: Jonnie Wong Doesn't Mess Around
COMMENTS WORK AGAIN. LOG IN TO COMMENT
Download the Show: (right click, save as)
Visit Our Forum!
This Episode Also Known As "Yes, The Surat Is Wise"
Send comments, questions, or criticisms to daveandjoel@gmail.com
This show is about The New York Anime Festival.
I know when I say a show is boring you just think I'm being cute, internet. But this show is boring.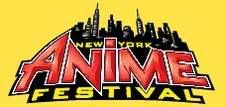 Opener: Megumi Hayashibara – Give a Reason
Ender:Survivor – Eye of the Tiger
This show is about:

Pythagorus (and Thisbe?)

Deep Ones

Rickroll'd