Show #298: SWIM MEET?! SWIM MEET?!
ATTENTION: THE RSS FEED HAS UPDATED. THIS LINK IS THE NEW RSS FEED.
Download the Show: (right click, save as)
Visit Our Forum!
Send comments, questions, or criticisms to daveandjoel@gmail.com
This show also known as: Giving birth to the second upgrade in Gradius.
Maybe we would've liked Attack Girls Swim Team Versus The Undead if it was actually called The Girls Rebel Force of Competitive Swimmers.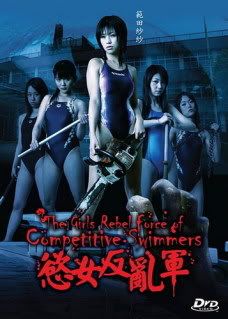 Music Selection: This was a better crazy zombie movie.

The bad touch.