Show #270: He's Probably Rapin' The Babies
NO MORE LOGGING IN TO COMMENT!
Download the Show: (right click, save as)
Visit Our Forum!
Send comments, questions, or criticisms to daveandjoel@gmail.com
This show also known as: Narrative Narrative
Looks like we were wrong. Game journalists on the internet are pretentious, and they TOTALLY suckered us into talking about it. Also, apparently our forums sum up our feelings on current videogames. ALSO, also, please read The New Gamer article I wrote about Valkyria Chronicles.

Also there would be ten more minutes of this podcast (re: Left 4 Dead) if Joel didn't STOP RECORDING when I TOLD HIM TO STOP RECORDING. Come on, Joel!
Music Selection: Thanks Ludacris. In the field of rappers giving videogames prop, I think there are few who spit a line as fresh as Del The Funky Homosapien. "RPGs, Platforms, We Transform Like Macross"? I'm down. Too bad I didn't just use that song.
This show is about: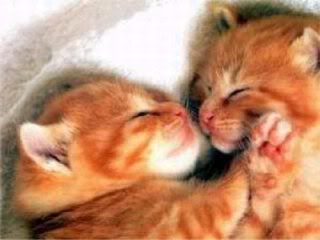 Game Journalists, You Make Me So Angry I Gotta Think About Kittens To Calm Down Again.