Show #266: I Think I Mistreated A CORPSE
NO MORE LOGGING IN TO COMMENT!
Download the Show: (right click, save as)
Visit Our Forum!
Send comments, questions, or criticisms to daveandjoel@gmail.com
This show also known as:
Jack Bauer deserves to have his name bolded.
GEARS OF WAR SPOILERS. VALKYRIA CHRONICLES SPOILERS. (ALSO OF MICE AND MEN SPOILERS).
Music Selection: This "song" is probably the thing in Gears of War that got me the closest to tears.
This show is about: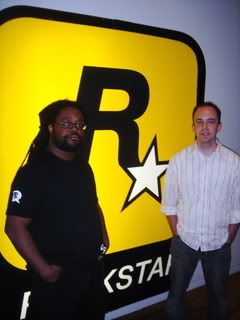 N'Gai Croal, probably the only other man who deserves to have his name bolded (Stephen Totillo can have italics, just so he doesn't feel left out).