Show #249: Stop Doing That To James Earl Jones!
NO MORE LOGGING IN TO COMMENT!
Download the Show: (right click, save as)
Visit Our Forum!
Send comments, questions, or criticisms to daveandjoel@gmail.com
This show also known as: We had 'em in a monkey bottleneck.
Hey, I played Dungeons and Dragons! And Yakuza 2 is really good!
Music Selection: So we played this in Rock Band 2 last night about forty times, and now I am unforgivably obsessed with this song.
Guess who put seven minutes of useless banter in at the end as a stinger? Me. Enjoy it. Or don't. It's all good.
This show is about: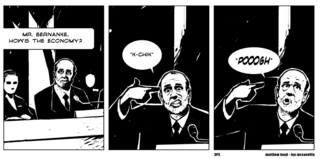 Three Panel Soul has the funnies.