Show #242: Was My Sister An Asteroid?
NO MORE LOGGING IN TO COMMENT!
Download the Show: (right click, save as)
Visit Our Forum!
Send comments, questions, or criticisms to daveandjoel@gmail.com
This show also known as: That's What You Get For Trying To Parley With An Ogre
We talk about Braid for about ten seconds, but then we get onto more important topics of conversation: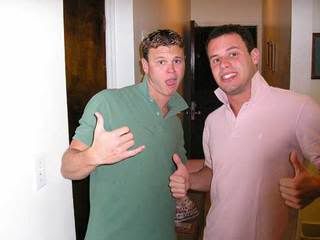 Music Selection: I couldn't think of anything appropriate. So here's some sweet God Hand.
This show is about:

The caps. They were busted.