Show #238: He Wants It All, But He Can't Have It
NO MORE LOGGING IN TO COMMENT!
Download the Show: (right click, save as)
Visit Our Forum!
Send comments, questions, or criticisms to daveandjoel@gmail.com
This episode also known as: I ate the three bean tamale.
Bionic Commando: Rearmed eventually gets talked about in this episode.
Music Selection: Apparently I didn't like the JAM Project concert enough for the tastes of any podcasters or HALF THE INTERNET because really digging four or five songs in the whole show isn't good enough. Well maybe if a certain someone played this then I would've flipped my shit. ON ZA SUBMOORINE STREETO-DESU.
This show is about: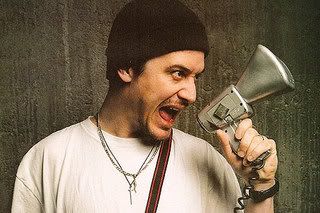 You Want It All, But You Can't Have It… HITLER!