Show #214: INFORMATION OVERLOAD, MAN.
COMMENTS WORK AGAIN. LOG IN TO COMMENT
Download the Show: (right click, save as)
Visit Our Forum!
Send comments, questions, or criticisms to daveandjoel@gmail.com
Sometimes, but rarely, people talk about Megazone 23 1.67(pi).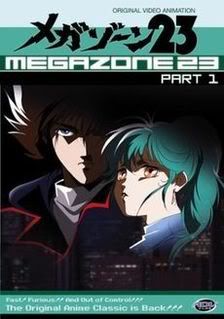 Music Selection: FOUND A GIANT ROBOT. IT FELL INTO MY TRUCK. THEN I DOWNED A HELICOPTER AND ORPHANED SOME KIDS.
This show is about:

THIS CAUSES IT AND THIS CAUSES IT AND THIS CAUSES IT
Found a giant robot, fell into my truck. Then I downed a helicopter and orphaned some kids. Gotta find my girlfriend she's waitin' for me on the tower 'coz her dad make her go to England. I really hope I don't die in this robot suit. That guy's got a flying tank but it's really just a walking tank I don't know why he calls it a flying tank. It doesn't fly.I'm gonna be with you in my robot, drivin' down the streets of Shinjuku Avenue. You can't drive there, on Saturdays, unless you're a giant robot, then who's gonna stop you? Well the Tokyo military, but they don't exist. So how they gonna stop you? Well crazy tank guy, he came from the US. The US doesn't seem too upset that we lost their giant robot and gave it to a seventeen year old boy who went to Tokyo engineering school. And the 80s girl who has like a thousand jobs is gonna get that robot back but her robot kind of sucks so I don't know what she was talkin' about doin' anyway.Me and my robot (oooh). Me and my robot (oooh). Me and my robot (ooooh). Me and my ro-o-bot.(how long is this song??)