COMMENTS WORK AGAIN. LOG IN TO COMMENT
Download the Show: (right click, save as)
Visit Our Forum!
Send comments, questions, or criticisms to daveandjoel@gmail.com
This episode also known as: Thou Shalt Not Lie Down With 4chan
River City Ransom beats kids so hard that they turn into coinage.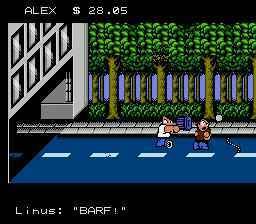 Musical Selection: WHAT THE HELL??? IS THAT MOOSE??? IS MOOSE COMING??
This show is about:
HOLY CRAP DID YOU SEE WHAT HE DID TO TANAKA???
SEXY SPA TIME