Show #172: I, Garland, Will Knock You All Down
I don't why my sound is crap in this episode. I apologize. It won't be fixed next time, probably. :(
COMMENTS WORK AGAIN. LOG IN TO COMMENT
Download the Show: (right click, save as)
Visit Our Forum!
This Episode Also Known As "The Koreans have no love of John Deere"
Send comments, questions, or criticisms to daveandjoel@gmail.com
This show is about Final Fantasy IV: DS (also nunchucks).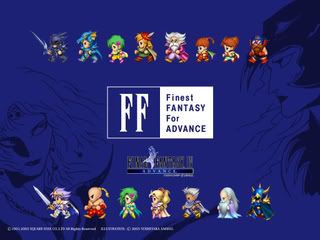 Opener: Final Fantasy – Warriors of Light (OC Remix by Darangen)
Ender:Final Fantasy Adventure – Begin the End of the Beginning (OC Remix by Big Giant Circles)

This show is about:

Refugees from "Gay Atlantis"?

Garland

Also acceptable Garland

Not acceptable Garland